How we create trust.
Learn more about the digital-trust services that Confido offers through its subsidiaries. Our services are all certified according to digital-trust standards (ETSI, ISO) and trust-service regulation of the European Union (eIDAS).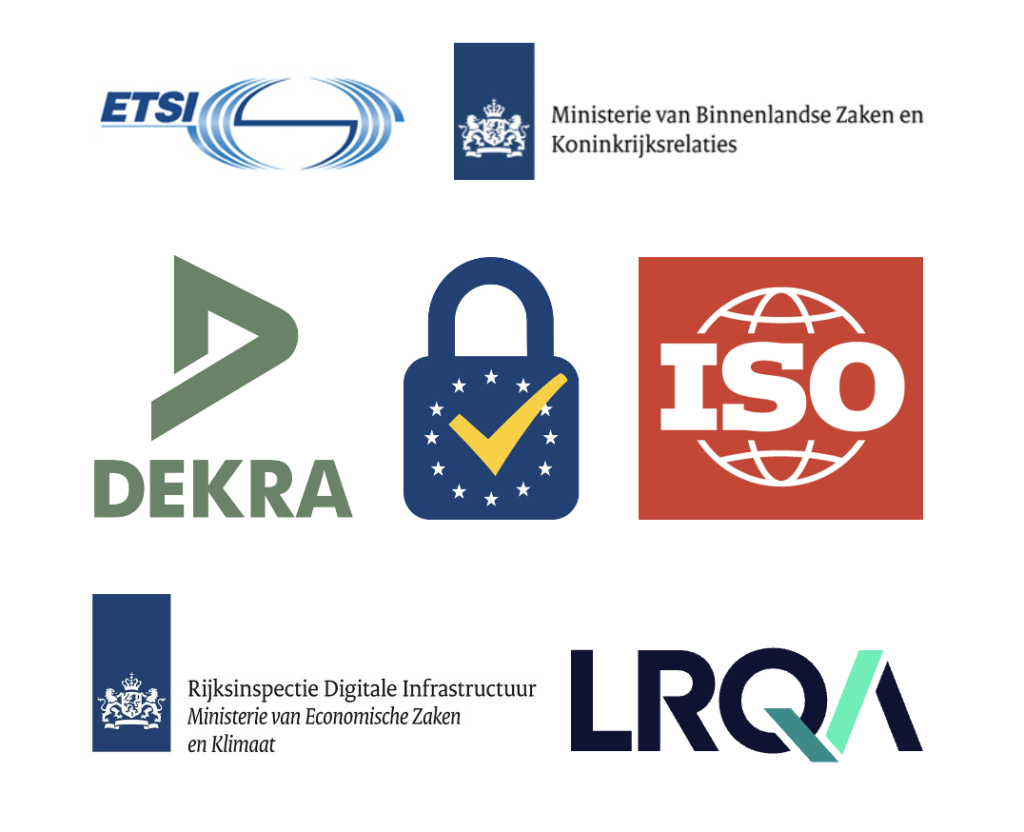 Why you can trust us: role of certification.
A key aspect of inspiring trust to our customers is that our systems, processes and staff are regularly audited by independent third parties. Certification of our platforms and accreditation of our organisations provides certainty that our services are fully compliant with applicable international standards and EU regulation.
Compliant and legally robust. Across the European Union.
Our digital trust services are based on European standards and -regulation. This means that wherever you are in the EU, your digital transactions are legally compliant in every country of the EU.